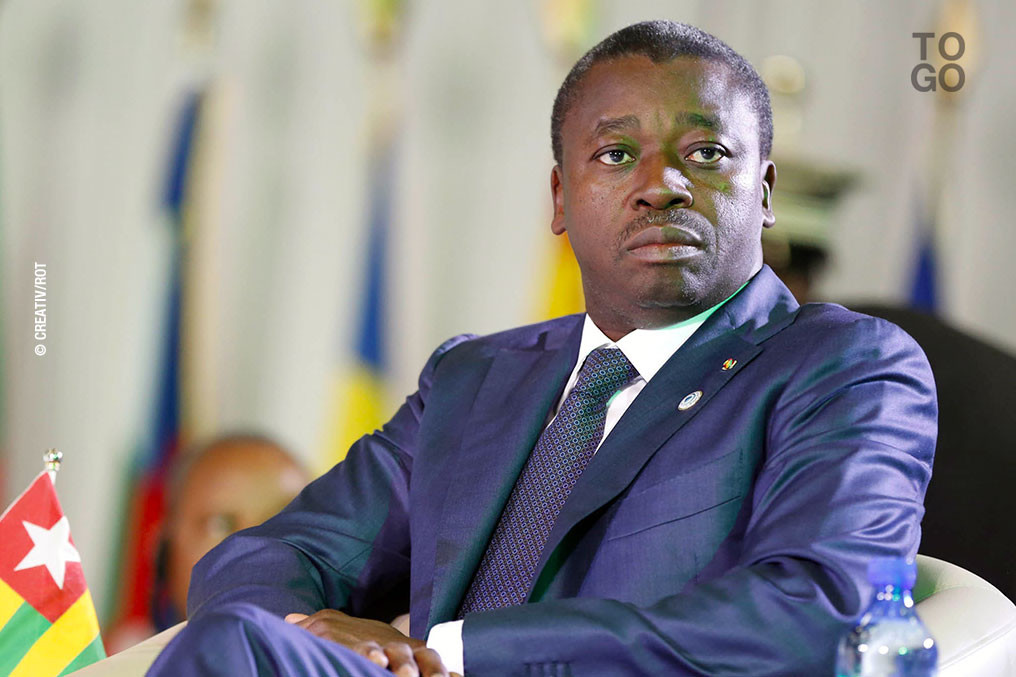 Abuja, Nigeria. – [25 juin 2020] –  Ce jeudi 25 juin 2020, Paradigm Initiative se joint à d'autres organisations de la société civile pour célébrer une décision historique de  la Cour de justice de la Communauté économique des États de l'Afrique de l'Ouest (CEDEAO).
Le tribunal sous-régional a jugé que les restrictions de l'accès à Internet, qui ont eu lieu du 5 au 10 septembre et de nouveau du 19 au 21 septembre 2017, étaient illégales et portaient atteinte au droit des requérants à la liberté d'expression.
Le tribunal a ordonné au gouvernement togolais de verser deux millions de francs CFA aux plaignants à titre d'indemnisation et de prendre toutes les mesures nécessaires pour garantir la mise en œuvre des garanties relatives au droit à la liberté d'expression du peuple togolais.
« Il s'agit d'un jugement historique qui enverra un signal fort à l'ensemble du continent, et aux régimes autoritaires en particulier, pour repenser d'avantages les arguments qu'ils évoquent pour perturber de façons abusives et illégales le réseau internet », a déclaré Emmanuel Vitus, responsable des communications de Paradigm Initiative.
Il a ajouté : « la décision du tribunal a des implications beaucoup plus profondes pour l'avenir de la liberté en ligne au Togo. C'est un moment historique et très important, non seulement pour les plaignants, mais aussi pour les citoyens togolais. »
Selon Boye Adegoke, directeur de programme principal de Paradigm Initiative, « cette décision a de nouveau souligné le rôle que la justice doit jouer pour freiner la tendance de certains gouvernements africains à couper l'Internet à des fins politiques.
Les tribunaux ne peuvent pas se permettre de rester à l'écart car il y a trop de cas impliquant des décisions unilatérales des gouvernements en place de couper l'Internet surtout pendant les périodes électorales ou pendant les manifestations publiques à travers le continent.  Nous félicitons le tribunal de la CEDEAO pour ce jugement historique et félicitons la communauté des droits de l'homme pour cette victoire. »
L'an dernier, Paradigm Initiative a rejoint Access Now, Association for Progressive Communications (APC), ARTICLE 19, Collaboration on International ICT Policy in East and Southern Africa (CIPESA), the Committee to Protect Journalists (CPJ), Internet Freedom Foundation (IFF), et le groupe NetBlocks pour  soumettre ou un mémoire d'amici curiae dans le procès déposé par les Organisations de la Société Civile du Togo.
Au cours des dernières années, le gouvernement togolais a utilisé les coupures d'Internet et les couvre-feux pour étouffer la dissidence et faire respecter la loi et l'ordre. L'une des grandes préoccupations du gouvernement togolais est l'utilisation des réseaux sociaux pour organiser des manifestations anti-gouvernementales.
Le recours excessif à la force par les forces de sécurité et la violence ont fait au moins 11 morts, dont des enfants. Plus de 200 manifestants ont été arrêtés lors des manifestations de 2017.
L'actuel président Faure Gnassingbé dirige le pays depuis sa prise de fonction, en 2005, à la suite du décès de son père, Gnassingbé Eyadéma, qui a régné d'une main de fer pendant 38 ans.
Le Togo n'a pas de législation appropriée régissant l'utilisation et la liberté d'Internet. Ce vide juridique permet  au gouvernement et au pouvoir judiciaire d'appliquer le Code pénal, la loi sur la cyber sécurité, etc.. pour régir les activités en ligne. Avec ces lois inappropriées, les citoyens risquent jusqu'à cinq ans d'emprisonnement pour activités ou propos tenus en ligne ou sur les réseaux sociaux.
La nécessité d'une législation sur la liberté d'Internet a été évoquée ces dernières années par la presse et la société civile. Paradigm Initiative a commencé à travailler avec Afrotribune, en 2018, pour doter le pays d'une loi complète sur les droits et libertés numériques.
Notre travail en faveur d'un environnement en ligne respectueux des droits au Togo se poursuit et nous accueillons ce jugement historique avec enthousiasme.
Pour tout renseignement complémentaire sur la présente, n'hésitez pas à communiquer avec nous via media@paradigmhq.org