Two journalists, Victor Ekwealor and Emmanuel Elolo Agbenonwossi, have been announced as the pioneer Fellows for the newly introduced Digital Rights and Inclusion Media Fellowship. The media fellowship, a project of Paradigm Initiative, had attracted 116 applications from 19 countries.  This is according to a statement released by Paradigm Initiative, a social enterprise working on digital rights and inclusion in Africa.
Speaking on the development, Sodiq Alabi, Paradigm Initiative's Communications Officer, said, "we are pleased to announce the selection of two brilliant journalists for the inaugural edition of our media fellowship. We are excited about the quality of applications the fellowship attracted in its first year. The Fellowship program is a 5-month program designed to immerse selected journalists in digital rights advocacy and digital inclusion intervention efforts in Africa. Fellows will work with Paradigm Initiative on various projects and contribute to improving media interest in relevant issues."
Emmanuel Agbenonwossi  is a Togolese journalist, editor of GhanaWeb and managing editor of AfroTribune. Agbenonwossi works to advance professional journalism and digital freedom with media and Internet rights defenders globally. Emmanuel has contributed to policy research in Togo, Ghana, Cote-d'Ivoire, Burkina Faso and other African countries. He is a fellow of UNESCO, ICANN, AfriSIG and the IGF Academy. Emmanuel Agbenonwossi is an alumnus of the University of Greenwich (UK), the Central University of Tunisia and the University of Malta. He holds a Master's Degree in Journalism, a post-graduate diploma in Cyber-Security, Leadership and Business Information Technology.
Emmanuel Agbenonwossi (Editor, GhanaWeb) | 2018 Digital Rights & Inclusion Media Fellow
Victor Ekwealor is a Nigerian writer, storyteller and award-winning multimedia journalist. Victor works as Editor at TechPoint. His flair for storytelling stems from the desire to highlight untold African stories from the highest journalistic standards with modern technological tools. Victor believes Africans would either tell more African stories or watch the world do it for them. He is interested in, and mostly covers, the interaction of human beings and technology. He is also interested in technology, startups, innovations, policies, digital inclusion and digital rights.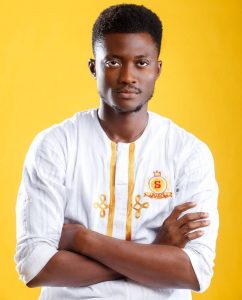 Victor Ekwealor (Editor, TechPoint)| 2018 Digital Rights & Inclusion Media Fellow
The fellowship will commence in September 2018, with a two-week residency at Paradigm Initiative's Nigerian offices, in Aba, Abuja Ajegunle, Kano and Yaba, and run until January 2019. Fellows will also get the chance to connect with Paradigm Initiative team members in Yaounde and Nairobi.