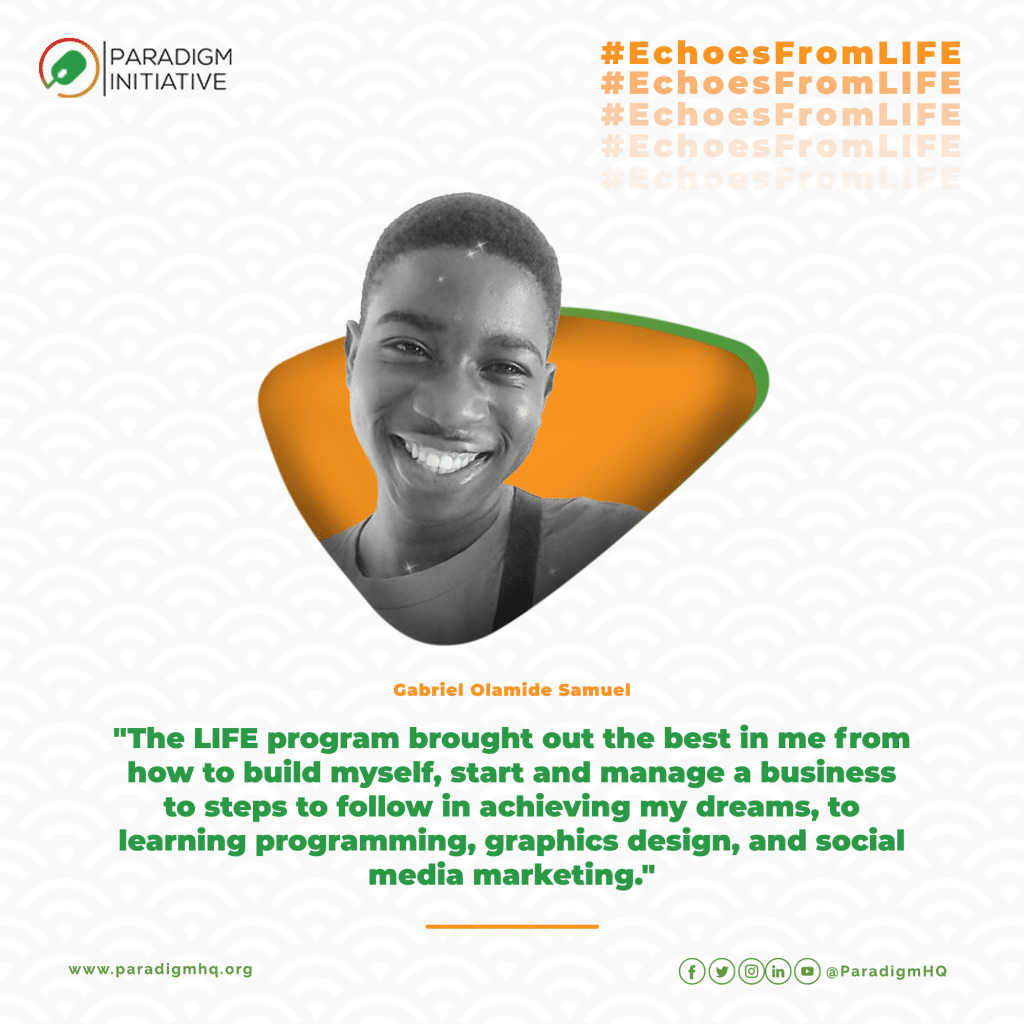 Gabriel Olamide Samuel participated in the LIFE program in the year 2018. As at that time, he had just graduated from secondary school. He then began an apprenticeship at a barbershop and was searching for other opportunities while waiting to get admitted into a higher institution of learning to further his education. Then a friend of his, who is also an alumnus of the LIFE program introduced him to the program and encouraged him to apply.
"What attracted me to join the program is that I was eager to learn computer skills and also due to the impact of the program on my friend. Though I was already learning a skill before the program, I felt that wasn't enough. So I was glad when I got selected to participate in the LIFE program.
I learnt a lot from the program. From the life skill training, I learnt about how to build myself, also steps to follow in achieving my dreams. From the ICT training, I learnt about programming, graphics design, and social media marketing. While the entrepreneurship training taught me how to start up and manage a business. 
Overall, the program helped me in choosing a career path and the knowledge I got from the program has been helpful in my higher education studies. Presently, I am studying Computer Engineering, at Olabisi Onabanjo University, Abeokuta.  I am also a telecom marketer working under recharge and get paid (RAGP).  The LIFE program brought out the best in me".