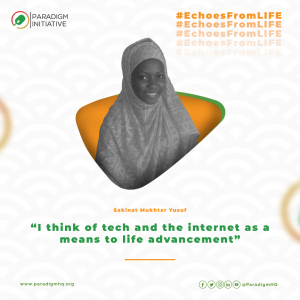 I heard about the program while I was writing my SSCE. My teacher, Tahir Abdullahi, was the one who informed me about the DakataLIFE program and he also bought the form for me. He made it clear that as soon as I finish my exams, I should join the DakataLIFE program. I felt very excited because of my interest in acquiring ICT skills, so I started attending the program immediately after my exams.
Amongst the difficulty I faced during my time at the DakataLIFE is that the first day I went for the training I was not allowed to enter because I was a little late. The scheduled time was 9:00 am and I arrived around 9:03 am. I was very frustrated due to my eagerness to start receiving lectures but after that day, I made sure to go in on time. Another challenge was standing in front of my colleagues and delivering speeches.
I think of technology and the internet as nothing but civilization and life advancement and I still think of it in the same way.
According to my point of view and perception before I joined DakataLIFE was that it is difficult to start operating a business without a huge amount of money as capital but later when I joined, I realized that operating a business doesn't require a huge amount of capital. I have found the DakataLIFE program very easy because I always wanted to learn new things in order to acquire more knowledge and skills. Even before the training, I used to work as a tailor, sewing clothes for females. The skill I acquired is helping me in running my business by advertising on social media.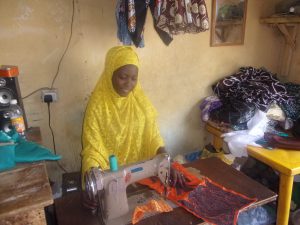 I would like to use this medium to advice my fellow youths all over the country to be self-dependent and self-reliant and try as much as possible to be productive in the society and adapt to learning habits as a youth in order to be free from emancipation and exploitation by our corrupt leaders. You must be an independent individual without depending and relying completely on the government to provide you with a job and other necessities of life.