It was one of my church members who introduced me to AbaLIFE training after a visit to the photo studio I co-manage with my brother. I did not know the importance of digital skills and how they could be used to grow businesses, but then, my church member went on to explain how the training was going to impact and transform our photography business.
Upon joining the training, I found out that the program was more than what I was told and every aspect of the training was what I needed. The L.I.F.E skill classes helped change my attitude towards conducting my business as I became more enlightened about things I used to pay very little attention to.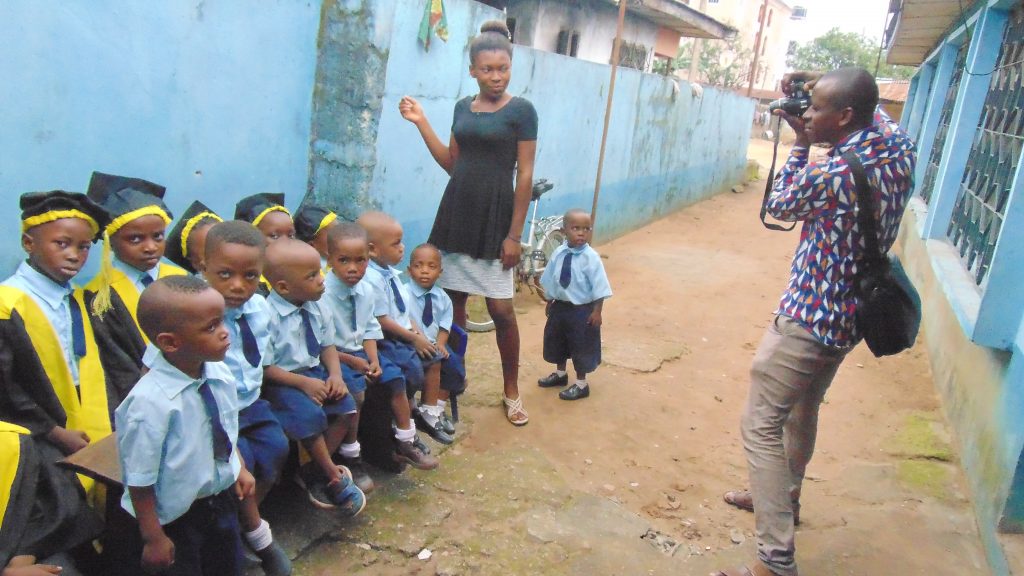 The ICT skills I got from the training coupled with the photo editing skills helped me improve the quality of our pictures. The social media skills helped to identify a free platform to advertise our services to reach more people. As of today, I can't count the number of projects we have got in our business due to the advertisement that we placed online, and I didn't know that this was possible before joining the training.
My best moments were during the entrepreneurship classes where I was learning and applying everything being taught in our business and I will tell that they were working like magic. One special moment was when we learned about branding and how it affects our business.
Our business name was OLD SCHOOL PHOTOS which I got to know was affecting the quality of customers we were attracting. I got home and shared it with my brother, and he said I should come with the one I think will be better.
I used the brainstorming skill we were taught to talk with a few of my friends, and we came up with YANKEE KREATIONS which caught the attention and admiration of our old customers and brought in a new set of customers.
My social status was also changed by the impact I got from the training as an O'level certificate holder, with everything I had gotten from the program, I was able to give my graduate friends tips on how to prepare for interviews which they used, and it worked for them, and they came back to thank me. Some of them could not believe that I haven't seen the four walls of a university before.
Part of what was taught was community service, I volunteered to run the secretariat of the youth wing of my church alongside my Photography and video coverage work. Time and space cannot permit me to list all the things that AbaLIFE training has done for me as I am now a better person in almost every area of my life because of the impact the training made on me.
In January 2021, I signed a partnership contract to set up a standard and world-class studio. In all, Paradigm Initiative has impacted my life