Whiles some African countries continue in the area of conventional warfare seeking to combat terrorism and separatism or both, there is a new frontier that most African governments are struggling to get a grip on. It is the online landscape with its attendant 'warheads' of internet and social media. Different governments are grappling to contend with the power that social media – especially Twitter and Facebook – gives to opposition voices be they politicians, journalists, activists or members of the wider civil society. A routine measure to combat the ever rising voices on social media is blocking the internet. Be it total blackout as happened in Ethiopia in June 2020 following the assassination of a top musician or blocking of specifics platforms – Facebook, Twitter and WhatsApp.
How Harare is hounding top journalist, his lawyer 
"Zimbabwe's High Court has granted bail to investigative journalist Hopewell Chin'ono … but the reporter won't be allowed to post on Twitter before his trial on charges of inciting public violence," An AP report of September 2 read. As at end of August, the southern African country had been gripped with a case that was in many ways intriguing as much as it was worrying. At the time, the episode had travelled an arrest, thwarted protest, bail denials and banning of a top human rights lawyer. Journalist Chin'ono is a known face and voice. He has had major news hovering around him in the last few months. From a COVID-19 corruption expose, then being at the center of a press and human rights saga.
He was arrested in July, Gestapo-style at his residence in the capital Harare. He had seen it coming and will even tweet the events as operatives forced their way into his home. His Twitter account appears to have been compromised after the break in and arrest. Months on, the courts have barred him from the "crime scene" – Twitter. He is not to tweet before his trial – a key bail condition. Reason for arrest; joining a call for protests of July 31 against misrule of the country. His lawyers battled police for access to their client whiles he appeared in court with handcuffs and leg irons. The treatment which includes surviving on biscuits continues despite legal, press and human rights protests. Hopewell, through his hearings said he remained undaunted, 'I will be strong. I am fine,' he said from a prison van after a bail hearing in August.
Beatrice Mtetwa is one of Zimbabwe's celebrated rights lawyer. She is the journalist's lawyer at least till a court in August stripped her of that power – citing a Facebook post she did not author. One of Chin'ono's lawyers Roslyn Hanzi summed up the court's decision plus refusal to allow lawyers access to the client: 'They are essentially stripping Hopewell Chin'ono of his right to legal representation at all levels.'  Commenting on the court's decision on Mtetwa, the Johannesburg Society of Advocates, JSA; accused the judge of being arbitrary in his ruling and called for a review of what they called a questionable decision. "The allegation that Mrs Mtetwa has committed unethical conduct should be properly investigated in accordance with fair procedures for dealing with misconduct by legal practitioners," the JSA statement stressed.
Breaking yoke of media dependency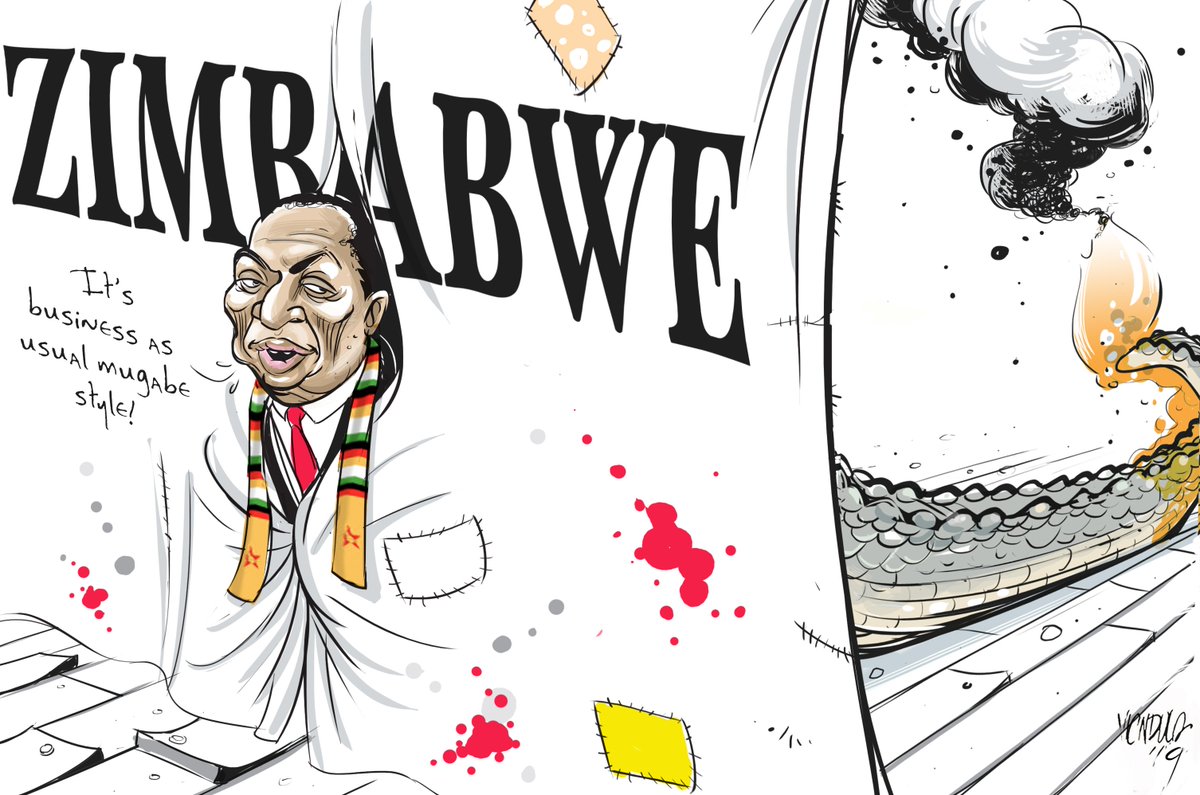 If dissenters needed state-run media to be heard years back, that dynamic has drastically changed with social media. One tweet would attract retweets and one Facebook posts will attract mass sharing, same for forwarding on WhatsApp. These are playfields where government have very little control of. In the race to keep up with the 'liberated' opposing voices, a number of governments have employed drastic measures the likes of arrests, surveillance and blocking accounts even bugging communication.
"There are surveillance and privacy infringements by governments all in the name of protecting their own safety," Adeboro Odunlami, a Nigerian lawyer observed in an interview, which action spans a number of African governments.
History of arrests, dismissal of human rights voices
Zimbabwe is no stranger to arrests of opposition voices – a trend that was pervasive under the Mugabe regime, carried over into the current one. An unresolved case being that of journalist Itai Dzamara dating back to 2015. Opposition activists, even lawmakers are not immune to such arrests. A star of sorts during the latter years of the Mugabe regime was Pastor Evan Mawarire who was routinely jailed over subversion charges. More recently a top author had tasted the arrest dose. With each arrest comes calls for immediate release and dropping of charges but Harare seems to have mastered dismissing such calls. In the case of Hopewell, press and net rights groups, the diplomatic community have routinely made the call much as Harare has dismissed same.The preferred protest arena is the streets experts insist but the online arena undoubtedly has proven a mobilizer that governments dread and one that gives dissident voices the leverage to score points against power of the state.
The writer Abdur Rahman Shaban Alfa is a 2020 Paradigm Initiative digital rights fellow and a former web journalist with Africanews.